Our advantages
Stop rip-off

We charge only $6.99 per page

Say no to snoozefest

We take care of writing term papers while you party

Forget near misses.

We rock last-minute write my term paper saves
Place an order now,
pay later
Enjoy the Best Term Paper Writing Service Ever!
How can I write my term paper cheap and easy?
We know what you're thinking. The cheapest way is to write the paper on your own, right? Wrong! You forget to account for the most valuable resource you have – your time. Every extra hour you waste on stupid research and useless writing assignments, you don't get to enjoy what you really want. How much is it worth to make a new friend? Would you swap $50 for a chance at first date with the girl or a guy of your dreams? How much would you pay to be on the guest list to the coolest party of the year? Your every minute is priceless, and it's your choice how you wish to spend them. Some term papers are not worth the time and effort you put into them when there are better ways to get things done. So how can you get a perfect term paper without breaking a sweat? If your first idea is to download a free sample and make it your own, think again. Imagine how many of your classmates and students before you had the same bright idea. It will take your professor one passage to spot plagiarism. After that, you can kiss your A goodbye and pray for leniency. At best, you will get a chance to resubmit the assignment. At worst, you will get expelled with a black mark on your record. Your second idea is to hire someone, and that's a step in the right direction. It's a pity you can't just go around with a sign reading 'write my term paper for me' if you want to stay out of trouble with your school. You can, of course, ask around and find a person to do the work for you among fellow students, but that's a long shot. The Internet is your best option, at least if you consider professional writing websites, and not freelance platforms, like Fiver or Upwork. Writepaperfor.me is the
best term paper writing service
for you if you value your time and need quality work quickly. We know how much your time is worth and free up hours of your day. With our help, you can finally become the master of your life, enjoy college, and make it the best time of your life as it was intended to be.
Can you write my term paper for me?
Yes, we can. And we will as soon as you tell us what you want us to do. It's that easy. Fill in the order form, follow its cues, and wait for your piece to be delivered in your Inbox. If you are in no mood for forms, start a live chat with one of our awesome support managers, and they will do the work for you. It takes two minutes either way and after that you are free to do what you want. Before you ask, we can do literally any assignment. Writing term papers might be among our primary services, but we can also help with essays, reports, case studies, business plans, presentations, speeches, resumes, and more. We can also craft anything in between if your professor decides to be creative and comes up with a new assignment. Just let us know what your instructors expect to see, and we'll deliver it for you. Our subject list is as impressive. There's everything you can think of from Archeology to Anatomy, from Biology to Zoology, from Banking to Business, and more. We don't shy away from the most complicated assignments and classes other companies prefer to avoid. Even if you don't see the name of your course on the list, explain the details in the description or upload a syllabus, and we'll get the right person on the job. You can set the deadline as short as six hours, but you should be realistic. Even if we set to work immediately, we won't be able to complete the 30-page term paper. Besides, you want
custom term paper writing
to be affordable, and we have to pay our writers extra for rush orders. If you're going to enjoy our cheapest rates for solid quality, place orders with at least a few days to spare. It's also a good idea to leave enough wiggle room for yourself to browse the preview paper we provide. It should be near perfect, but we offer free revisions to make any corrections you find necessary. We want you to be 100% happy with your piece before you approve it and download the final version. Our support managers are always one phone call or chat message away. They are on standby around the clock to answer your questions and help you deal with any troubles.
Who gets term papers written for you?
We make a lot of promises and deliver on them all thanks to a fantastic team of freelance writers. Most of them have until recently been in your shoes, so they know how much of a pain in the neck term papers can be. Fresh out of college, our young experts haven't forgotten professors' expectations and idiosyncrasies. You can rely on our writers to deliver papers in your style on any subject and for any class. You might be thinking, 'Are fresh graduates good enough to write my term paper?', and we have only one answer for you. They are because we've made sure of that. For every fresh-faced writer on our team, we have at least five rejected applicants hating our guts. However, we can't afford to lose our solid reputation, so we only let the best join our team. We pick those who show the best knowledge of English, the highest GPA, and the best writing style. Of course, we are always on the lookout for graduates with exotic degrees and majors to ensure we can help every student in need. Once you find your perfect match among our dream team, you can choose the 'Preferred writer' option with your every order. This way, you will get papers with consistent style and quality. For an extra boost to your grades, select a PRO or TOP writer to work on your order. They are ready to go above and beyond to provide in-depth research, extra-credible sources, and top-notch writing. To stay on the safe side, you can keep in touch with your writer throughout the whole writing process. Log into your account, and use the dashboard to ask questions, upload additional files, and get status updates. Just remember that every minute the writer spends answering your messages, they don't dedicate to writing your term paper. By now, you realize that 'write my term paper cheap' is not an impossible dream or a recipe for trouble. Instead, it's a password that will help you enjoy college once more. Tell it to one of our support managers, and they'll get the work underway. Getting rid of homework blues has never been so easy, quick, and painless. Don't leave your dreams to chance; let us make them true. Place an order today and seize the day!
Our Customers Are Always Satisfied
Joanna
Had some minor typos to fix but overall the content was great.... 
Nick
I am a very busy person who values time. WritePaperFor.me knows how to do its job really fast!!! ... 
Carrie
It was my first time using such service and I was really nervous. Support Jamie was very friendly and helped me to fill in my order form. Thank you, guys!!! I will definitely use your service again.... 
Josh
My professor is a real jerk! He likes to change the assignment in the very last moment. I have never thought that a 5-page research can be done in less than 6 hours. Thanks to WritePaperFor.me I managed to kick my professor's butt and party all the n... 
Place an order now,
pay later
How We Operate
In 4 Easy Steps
Describe your needs

Enter necessary information into the order form

Provide payment details

Choose one of the dozen available payment methods

Relax and enjoy yourself

Let our team take care of your papers while you rest

Download the paper

Preview and approve the paper if you don't require revisions
Our best writers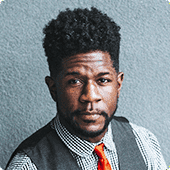 When I was a student, I really liked to write my papers. I was among the best students in the class. After graduation, I realized that I want my future profession to be connected to writing. That's how I found employment at this service. I've become acquainted with the common essay topics and research questions. I always use reliable sources and guarantee 100% original content.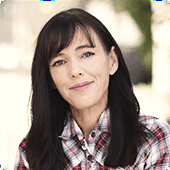 Getting my Business degree was a great challenge for me, so now I help those who are in my shoes and have trouble doing their assignments. I know that students usually get tons of homework, so I'll write papers for you and will get you through the tight spots if you let me doing it. I'll help you provide all papers on time, graduate and get the desired employment.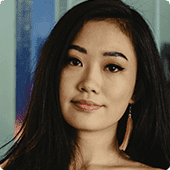 I'm a perfectionist and I am proud of it. I always polish papers until they are shining like diamonds. I've learned to put my inner perfectionist to good use by creating assignments for those who need academic assistance. If you tell me - write my papers, I'll do my best to create superb assignments for you. Just let me know what paper you need.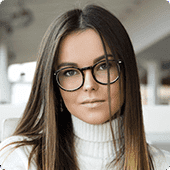 With a degree in English Literature, I wield metaphor and allegory to produce stunning writing. In the six years of my academic writing career, I've delivered thousands of essays, reports, case studies, and reviews, but thesis and research papers are my personal favorites. I enjoy in-depth analysis and developing unique perspectives, regardless of the subject.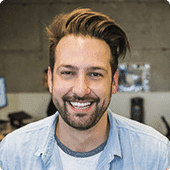 With a Bachelor's degree in Psychology and ongoing postgraduate program, I'm your man if you study Liberal Arts. I got through college by using the latest cognitive research that helps me efficiently browse, analyze, and rework a wealth of information. As an academic writer, I use these skills to produce detailed, in-depth analysis and unique ideas, supported by ironclad evidence.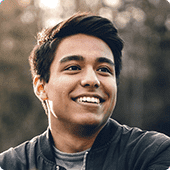 I was in your shoes just three years ago, and I realize how many boring and pointless assignments you get in college. Luckily, I love writing and have never gotten anything lower than a B on any of my papers. I specialize in Business, Finance, and related subjects and possess both theoretical knowledge and hands-on experience in the field to deliver top-notch essays, case studies, and theses.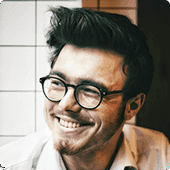 Engineering was love at first sight for me. Years after graduation I still enjoy a good problem-solving assignment or research paper. I've helped hundreds of students conquer the toughest subjects in college. Many of them have become regular customers and graduated colleges with good grades to get multiple job offers. Don't struggle with Engineering or Sciences when help is a couple of mouse clicks away!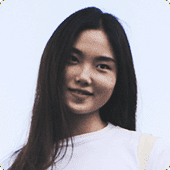 I'm working on my Ph.D. and helping undergrads as I go. With hundreds of essays under my belt, I research and write quickly to meet your tightest deadlines. As a TA, I know what your college professors are looking for in papers. Let me use this insider knowledge to get you the highest grades.
See all reviews
Our contacts
Reach us by any means available:
Now is the time to contact and get the professional writing help you need.
We really want to help you!
Place an order now,
pay later