Our advantages
Stop rip-off

Help with homework for only $6.99 per page

Say no to snoozefest

Homework helper writes, you party

No rocket science

Order form as easy as 1-2-3
Place an order now,
pay later
The Only Homework Help Solution You Need
Who needs homework helper?
You are a rockstar. You can do anything you want, deal with assignments and professors like a pro. But do you really want to waste the best years of your life in the library? How much of the information you need to cram into your head will actually be useful after graduation? Is it worth missing out on campus life, parties, and fun? That's a lot of questions, and if you answer them honestly, you will understand why getting help with homework might just be the best idea you've had in a while. Now for the hard part. Where do you find someone willing to do the work for you? You can go around campus and scream, '
Do my homework for me
!' from the rooftops, but it is more likely to get you in trouble than solve your problems. Campus writing centers or local tutors are the first to come to mind. But when you think about it, you'll realize that working with them will take twice as much time, and won't solve your problems. Tutors and editors do not complete your homework for you. Instead, they offer useful advice and guidance. Even after a few sessions, you will still have to finish the assignment on your own time. Another obvious solution is to look for homework help online. There are hundreds of offers everywhere from Craigslist to Instagram, never mind the freelance platforms teeming with starving writers. And while this is a step in the right direction, imagine how much time you would have to waste looking for one competent person among the sea of scammers. You would have to research their background, read reviews, and discuss your requirements. And all this with no guarantee the person you select will not leave you hanging and disappear with your money. Even if you get what you ordered, it might not be what you need. Revision and editing negotiations with a freelance writer will never go in your favor. That leaves you with the only logical solution of seeking professional help from a writing company, such as WritePaperForMe. Unlike tutors, we don't waste your time on needless instructions. Unlike freelance writers, we guarantee you will get your homework on time, and it will be spotless. We take on your work and free up your time for the excitement and endless opportunities of carefree college life.
How can we help with homework?
In a million small ways is the short answer. We never turn down an order. Besides writing, we also offer editing and proofreading services, as well as paraphrasing. You can upload the paper you've written, and our editors will take it to the next level to ensure you get the high grade you need. You can also provide an old writing sample, and our writers will rework it to make it look brand-new so that even the toughest plagiarism checker doesn't raise any red flags. You might be thinking we are just another one-trick pony homework helper website that can't do anything aside from English essays. And you would be wrong. We don't have a specialty, because the list would be too long. In fact, there's nothing our writers can't do for you. Physics, Biology, Anthropology, Business, Programming, and more are among the common classes we help students pass. You can write, '
Do my math homework
' into the chat window right now, and our support team will find the best person to do the job for you. Considering the range of subjects and topics in our order form, you should realize by now that essays are just a drop in the ocean among our standard orders. Many students come for help with case studies for their Finance, Marketing, or Nursing degrees. Others need help with term papers, research, or even theses. Our team deals with all types of academic papers, from admission essays to PhD dissertations, so we can definitely help with your homework. Once you realize how easy and comfortable your life can be with our help, you will never think twice about getting help. Many customers return even after graduating from college. We help them craft job-winning resumes, cover letters, and CVs. For dreamers and overachievers, we create presentations, pitch decks, business plans, and investment proposals. If you don't find your specific type of homework in the order form, don't be discouraged. Contact our support team or explain the requirements in the order details, and we'll make sure to find the best person to deal with your homework.
Who offers our homework help online?
We've talked so much about our writers, you must be wondering who they are and what makes them so good. The first thing you need to remember, they aren't good; they are the best. All because of the obstacle course of an application process we use. Every applicant provides multiple writing samples along with their resume and cover letter. We check them for plagiarism, grammar mistakes, and logical inconsistencies. Those who pass this preliminary check have to complete a timed writing assignment. We let only the best of the best join our team. Most of our writers are recent college graduates in need of an extra buck. Some hate the idea of a nine-to-five job and prefer freelance writing to an office position. Others are young professionals looking for additional income. All members of the writing team hold Bachelor degrees, though some can boast PhDs or Master's degrees too. Their majors vary from English to Art History, from Business Administration to Nursing and beyond. Once you get your first couple of orders, you can choose the Preferred writer option in the order form. It will let you get all the homework help online from the same person. This way, you will know you can rely on all papers to have a consistent writing style and research quality. Moreover, your professors will never suspect you of cutting corners if one person writes all your papers, even if that person isn't you. PRO and TOP writer features are perfect for a homework assignment that needs that extra boost to get you over the finish line. These options let your orders go to the top of the priority list for our most skilled and experienced writers with a spotless reputation and perfect track record. Be careful, you might get addicted to the superior level of writing, it is so good. By now, you should have answers to all your questions and be ready to place an order. If you have any residual doubts, type 'Do my homework for me' into the chat window. Our helpful support agents will gladly answer your questions, explain the order process, and even fill in the form for you. They can also help you check order status or get in touch with a writer. With our team on your side, homework will never cause problems for you again. Delegate your homework, relax, and enjoy college!
Our Customers Are Always Satisfied
Joanna
Had some minor typos to fix but overall the content was great.
Nick
I am a very busy person who values time. WritePaperFor.me knows how to do its job really fast!!!
Carrie
It was my first time using such service and I was really nervous. Support Jamie was very friendly and helped me to fill in my order form. Thank you, guys!!! I will definitely use your service again.
Josh
My professor is a real jerk! He likes to change the assignment in the very last moment. I have never thought that a 5-page research can be done in less than 6 hours. Thanks to WritePaperFor.me I managed to kick my professor's butt and party all the night. :)
Place an order now,
pay later
How We Operate
In 4 Easy Steps
Describe your needs

Enter necessary information into the order form

Provide payment details

Choose one of the dozen available payment methods

Relax and enjoy yourself

Let our team take care of your papers while you rest

Download the paper

Preview and approve the paper if you don't require revisions
Our best writers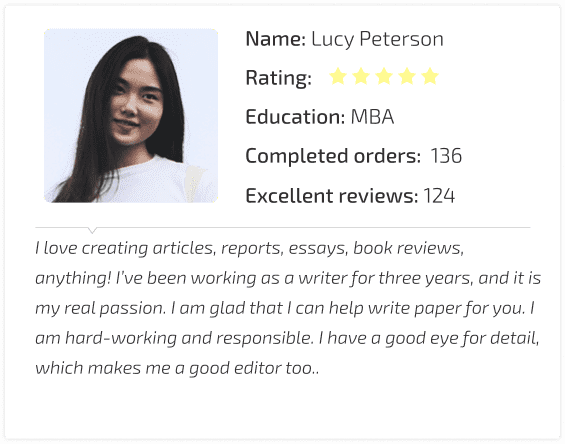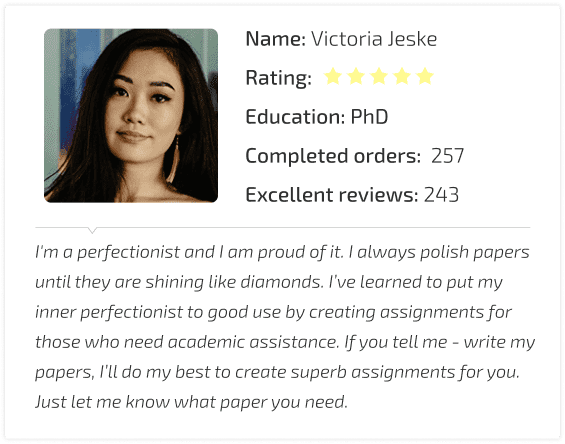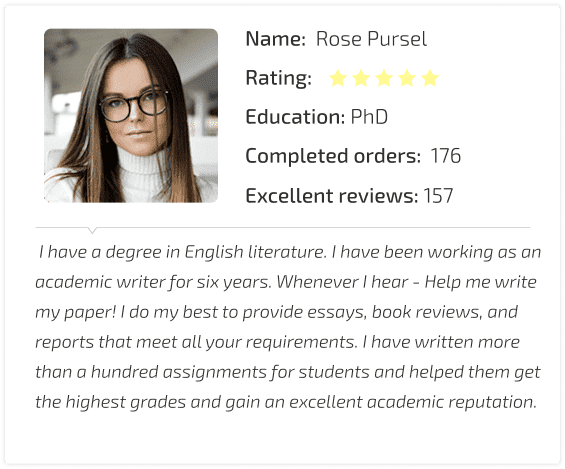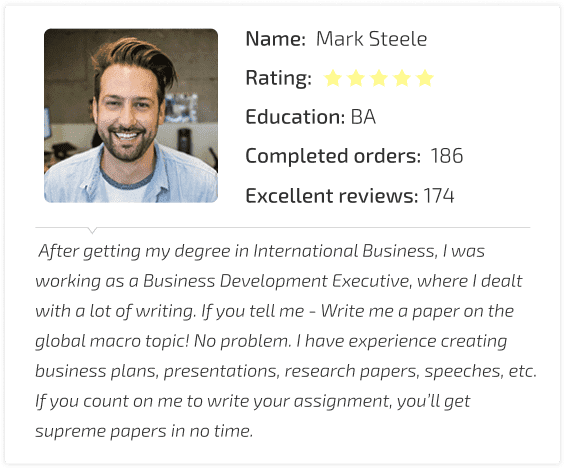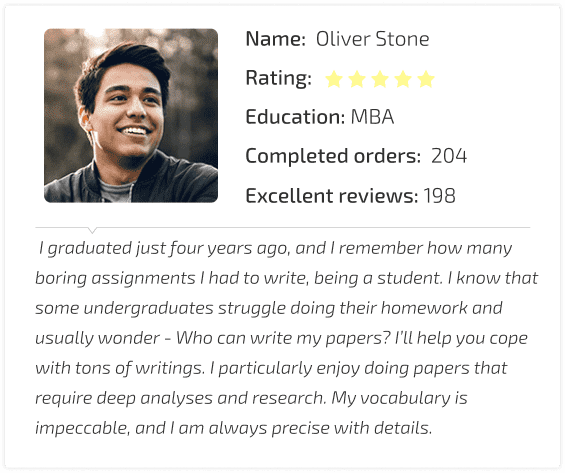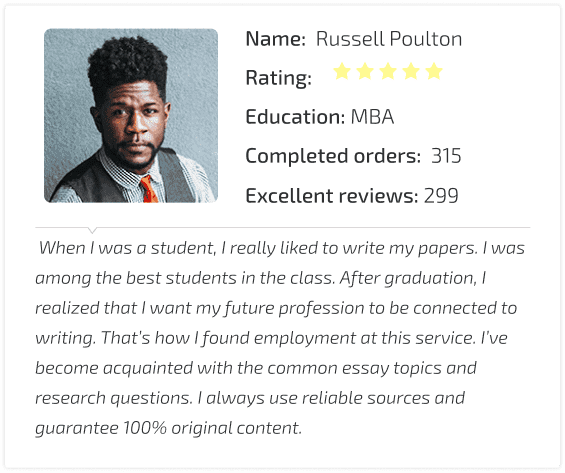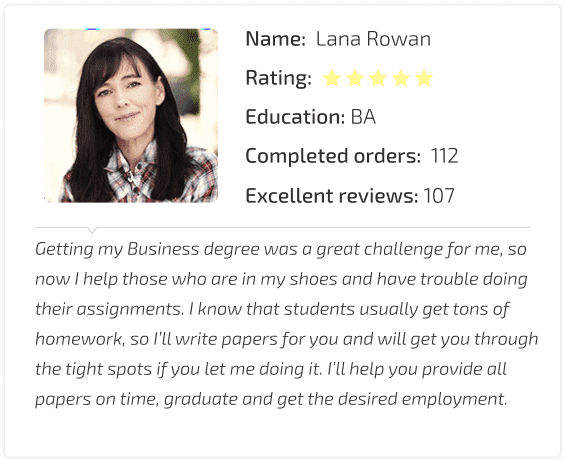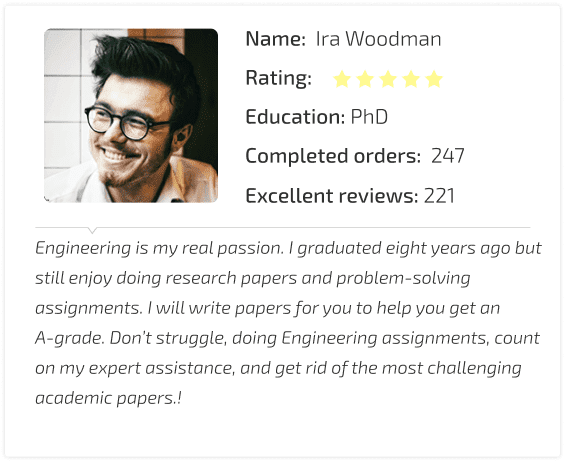 See all our Writers
Our contacts
Reach us by any means available:
Now is the time to contact and get the professional writing help you need.
We really want to help you!
Place an order now,
pay later