Essay writing blog on WritePaperFor.me
You must face your worst fear; your professor has assigned a research paper. You will have to bury yourself in the library, cover the walls with sticky notes and sleep on the keyboard before this horror is over. The same way there is nothing more frightening than what's behind a closed door, the scariest thing about writing a research paper is getting started. Today we will give you a gentle nudge in the right direction that will get you from a blank page to an exemplary introduction, a perfect title page, and a workable outline.
What Is A Research Paper?
Before you set out on your writing journey, get a clear idea of what a research paper is. This is a standard college and university assignment that teaches students to review large amounts of data, analyze it and provide viable solutions to the problems. Sometimes students get to overturn traditional theories and develop new approaches.


A research paper is a lengthy text with a rigid structure and a huge set of requirements. Read them carefully to understand what your professor expects from you. Otherwise, you risk missing the point of the assignment and fail the paper or the class.
How To Start A Research Paper
Writing a research paper is a time-consuming and challenging task. Still, most students put it off until the last moment waiting for an elusive inspiration. The first step is always the most daunting, but without it, you can't proceed. So today we'll go through the critical stages of prewriting process and getting the introduction out of the way. Follow our advice, and you'll get the research paper done in no time.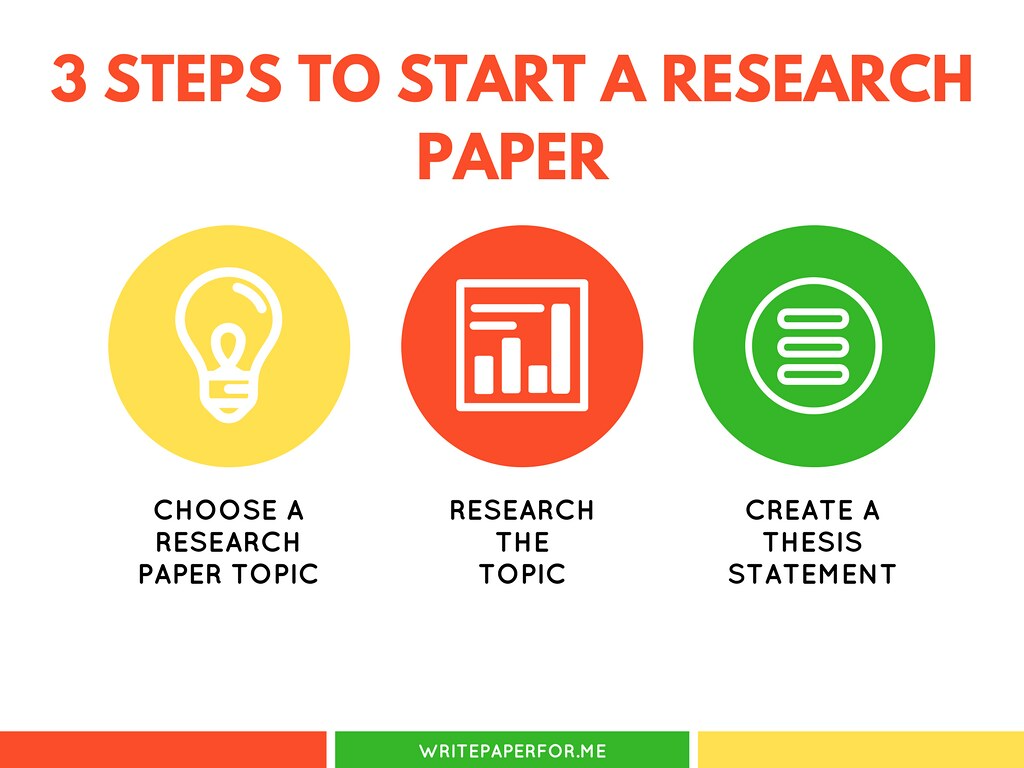 Choose A Research Paper Topic
The times of teachers assigning your essay topics are long gone, now it's your turn to come up with good research subjects. Many students get stuck on this first step as there are too many interesting topics to study. To get over this stumbling block, follow our foolproof process of getting from a general idea to a manageable question.
Choose an interesting general subject according to your assignment requirements. It can be anything from Waste recycling to Virtual reality.
Apply filters of theme, place and time to narrow down the general subject. There can be dozens of focus points to any topic. Choose the one you find interesting. Time and place will help you narrow down the issue even more. You can study the effects of virtual reality headsets on American schoolchildren over the last decade.
Formulate a research question. Once you have your filters in place, you can develop a research question for your paper. Here is an example: How has introducing the virtual reality headsets over the last decade affected the health of schoolchildren in the USA?
Test your research question. Even if you are in love with the topic, check whether it is suitable for a research paper. It should be controversial, reasonable and consequential. There should be viable opposing arguments to your viewpoint, and the consequences of the issue should be significant.
These four steps will get you from an unclear idea to a solid research paper topic in no time. With this issue in mind, go on to the next stage of the writing process.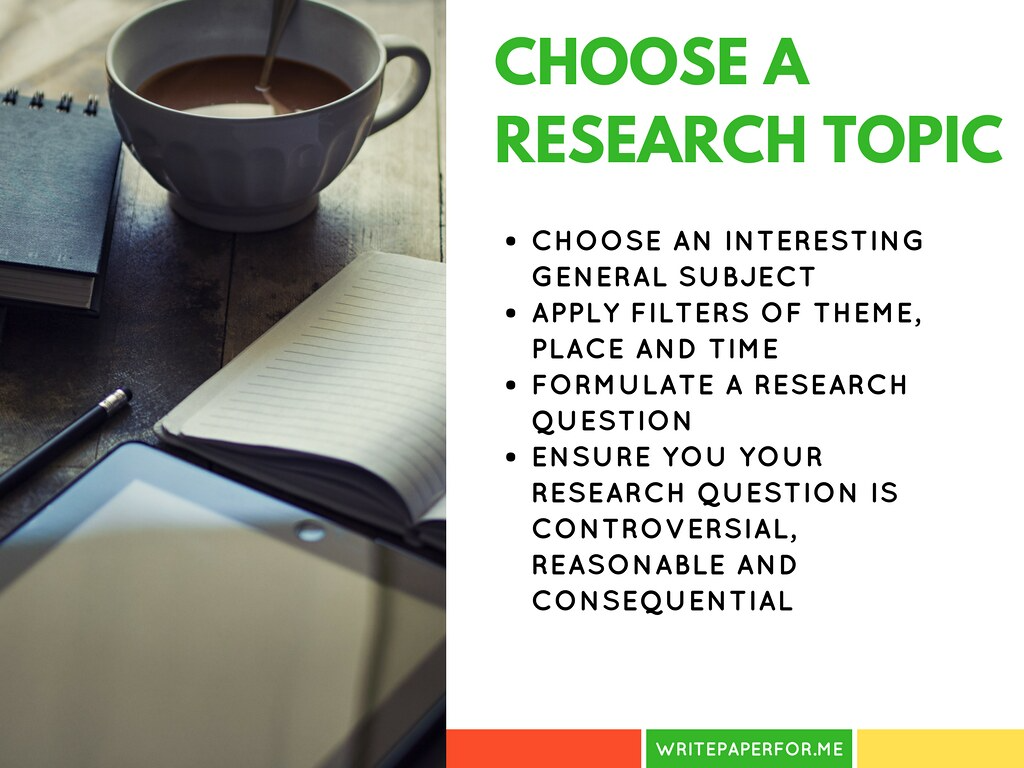 Research The Topic
With your research question in mind, your first instinct might be to check out Wikipedia. You can use it to get the general idea of the issue, but it is not a viable source to cite. The dictionary and About.com are also not the best resources to reference in your paper.
Instead, visit your school online library or do a quick Google Scholar search. ERIC, RefSeek and Internet Public Library are your best choices to gather information quickly.
It's not enough to read the books and journals; you won't be able to remember everything. You'll waste your time looking up the quotes once you start writing. Instead, prepare a stack of post-it notes and take copious notes as you read. For every quote or fact, jot down its source and page. This way you will create an outline and include citations without going back. After you have collected enough notes, organize them by the aspect of the topic it concerns. These stacks of notes will serve as a basis for your research paper outline.
Create A Thesis Statement
When you think about how to write an introduction to a research paper, it's the thesis statement you dread the most. It's understandable, as many professors significantly decrease your grade if you don't do the thesis justice. It should encompass the main idea of the research and provide readers with an overview of the whole work.
Three elements can turn a mediocre thesis into a powerful one:

1. An answer to a research question with a firm stance. Depending on the assignment requirements, you will have to cover all sides of the problem or select a single focus. Either way, formulate a firm thesis that mirrors your research conclusions.
Introducing virtual reality headsets has caused significant health issues among American schoolchildren.

2. An overview of the critical points of your argument. Add two or three most powerful claims you are going to make throughout the body. These details will help readers get a good understanding of your paper in one sentence.
Introducing the virtual reality headsets has caused visual deterioration and balance disorders among American schoolchildren.

3. A short mention of opposing arguments. If you don't want your research to seem biased and one-sided, mention the other side of the issue. A quick reference within the thesis will show you know the counter-arguments.
Despite the safety claims of the virtual reality headsets' producers, the VR hardware introduction in American schools has caused visual deterioration and balance disorders among students.
Remember that a thesis statement is only one part of the research paper introduction. To meet the professor's requirements, you will also need an exciting hook to grab the readers' attention from the start. Background information and a broad topic overview will prepare the readers for the intricacies of your research. Explanations of the complicated terminology will not the out of place in the introduction.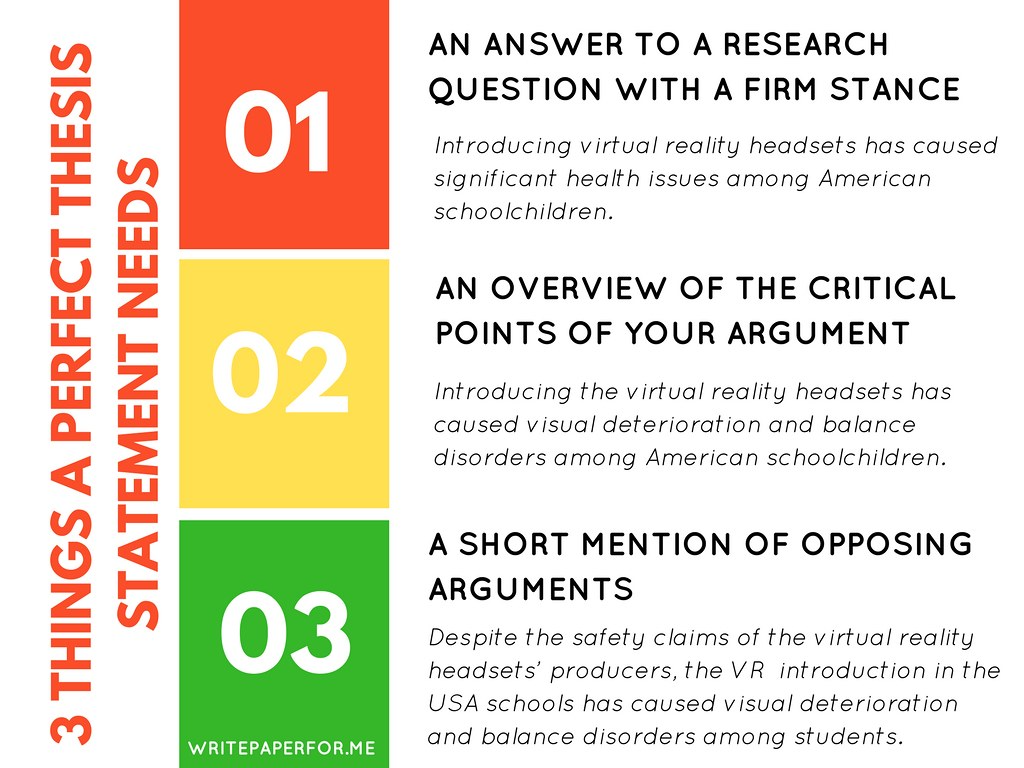 Check Your Writing
Even if you don't know how to write a research paper, you should know how to finish it. Writing the conclusion is easy, after all the research you've done, but editing and proofreading is anything but.
Editing should come first. Reread the text after a day or two and look for illogical transitions, unsupported arguments, and weak claims. Try reading out loud to catch the parts of the text that hinder the flow of your thought or distract from the main point. Don't be afraid to butcher your writing as the first draft is never as good as you think it is. While you still have the time, improve the parts that are lacking. Your professor will appreciate the effort.
Do not rely on the default text editor spell check. It is impossible to catch all mistakes and typos in the text you have been working on for weeks. Use specialized software or professional services to ensure accurate proofreading. Or cash in a favor and ask a friend with a good command of English to proofread the paper for you.
Create A Title Page For Your Research Paper
After all the hard work you put into research, you want it to be presentable. Formatting is the last step of the writing process after you have edited and proofread the paper. Always refer to your professor's formatting requirements, but if you have to create a title page using MLA or APA style, we've got your back.
APA Research Paper Cover Page
Type the paper double-spaced on standard paper with one-inch margins on all sides. All pages should include a running head (page header) with a number flush right, and the shortened version of the title flush left. Type the "TITLE OF YOUR PAPER" in all-caps and make sure it is no longer than 50 characters including punctuation and spaces.
The title page for a research paper should have a page header with words "Running head", like "Running head: TITLE OF YOUR PAPER". A few lines lower type the full title in Title Case. It should be less than 12 words and contain no abbreviations. Beneath the title type your first, middle and last name without degrees and titles. Include your institutional affiliation (the name of your college or university) beneath your name.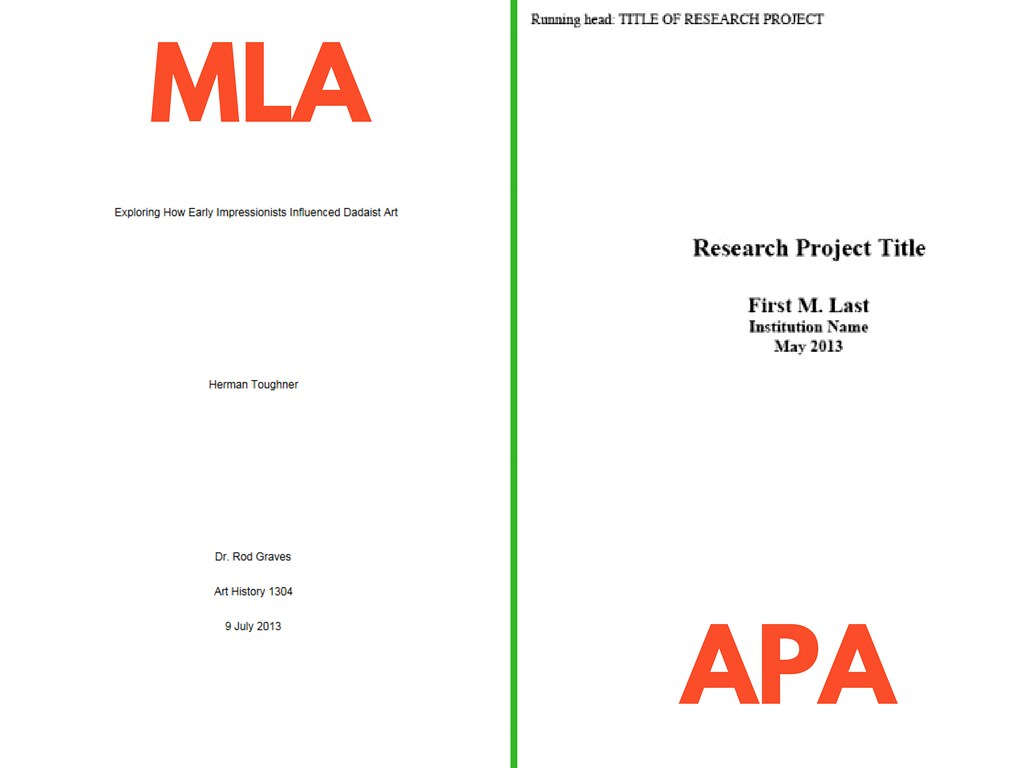 MLA Research Paper Cover Page
MLA standard does not require a title page for a research paper, so provide all information on the first page, unless told otherwise. In the upper left corner provide your name, the professor's name, the class, and the date. Type your title using standard capitalization rules and center it. All text should be double-spaced.
In case your professor requires a title page for an MLA style paper, follow these guidelines:
Type the title of the paper one-third of the way down the page.
Add your name several lines beneath the title.
Type your class and professor's name two inches below.
Add a date.
Having Troubles With Your Research Paper? Let Us Help!
Even knowing all these tricks, writing a research paper is a complicated task that takes dedication and weeks of your time. If you do not succumb to procrastination, you might still not have enough time and energy to complete the paper on your own. If that is the case, you are welcome to use our services. Dozens of professional academic writers stand ready to help writing papers for college students. We can devise a research paper topic or create an outline for you. But if you are in deep trouble, ordering the whole paper might be your best option. Contact our support managers, and they will find the perfect solution for you!